Four Marquee players including Andre Russel pull out from LPL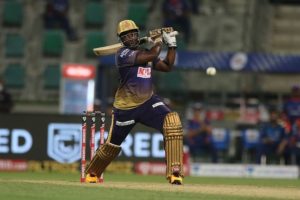 Lanka Premier League (LPL) has been hit by another obstacle as Four Marquee players have pulled out from the tournament citing various reasons.
One of the franchises in Lanka Premier League (LPL), Kandy Tuskers has been bought by Salman Khan's family…
Andre Russel, Faf du Plessis, David Miller and Dawid Malan are the players who made themselves unavailable for the tournament, while former Indian first class Cricketer Manvider Bisla has become unavailable as well just a week after the player draft.
Superstar all-rounder from the Caribbean, Andre Russel, who is one of the fan-favorites, has become unavailable due to an injury which he picked up during the IPL. In the meantime, South Africans Faf du Plessis and David Miller, and Englishman Dawid Malan, will miss the tournament as well because of the schedule clash with the South Africa Tour of England in November.
Read : Who nailed the player draft? – Squad breakdown | LPL
All of the above players were picked up in the Marquee player category, which means that franchises are not restricted to any budget caps on investing in another replacement. However, the replacement for Bisla, who was selected as a Gold Overseas player by Colombo Kings, will have to be acquired for a budget of USD 25,000.
Colombo Kings will have to replace 3 of their overseas spots as Bisla, Du Plessis and Russel were all part of their squad, while Dambulla Hawks (David Miller) and Jaffna Stallions (Dawid Malan) will have to obtain one replacement each, apart from the empty overseas slots they already have to fill before November 1st.
Also Read : Our goal is to develop cricket in the North – Jaffna Stallions CEO
With the Australia-India, New Zealand-West Indies and England-South Africa bilateral series coming up in November and early December, franchises will not be able to pick replacements from current players of those countries.
The inaugural edition of LPL is scheduled to commence on November 21st and will go on until 13th December, with the participation of 5 teams. However, with the sudden rise of the COVID-19 threat in the country, SLC and the tournament organizers, IPG, will have some major barriers to deal with if they are to start the tournament as scheduled.
The post Four Marquee players including Andre Russel pull out from LPL appeared first on ThePapare.com.